Worldskate is a custom-built platform for athlete management in action sports domain.
With more sports like skateboarding, Artistic skating, Inline Alpine skating, Inline hockey  becoming Olympic, there is a need for proper data management for athletes, sports committees, and competition organizers.

Platform
Web, iOS, Android
Technologies
Vue.js, Flutter, Python, Django
Project duration
12+ months
Project challenges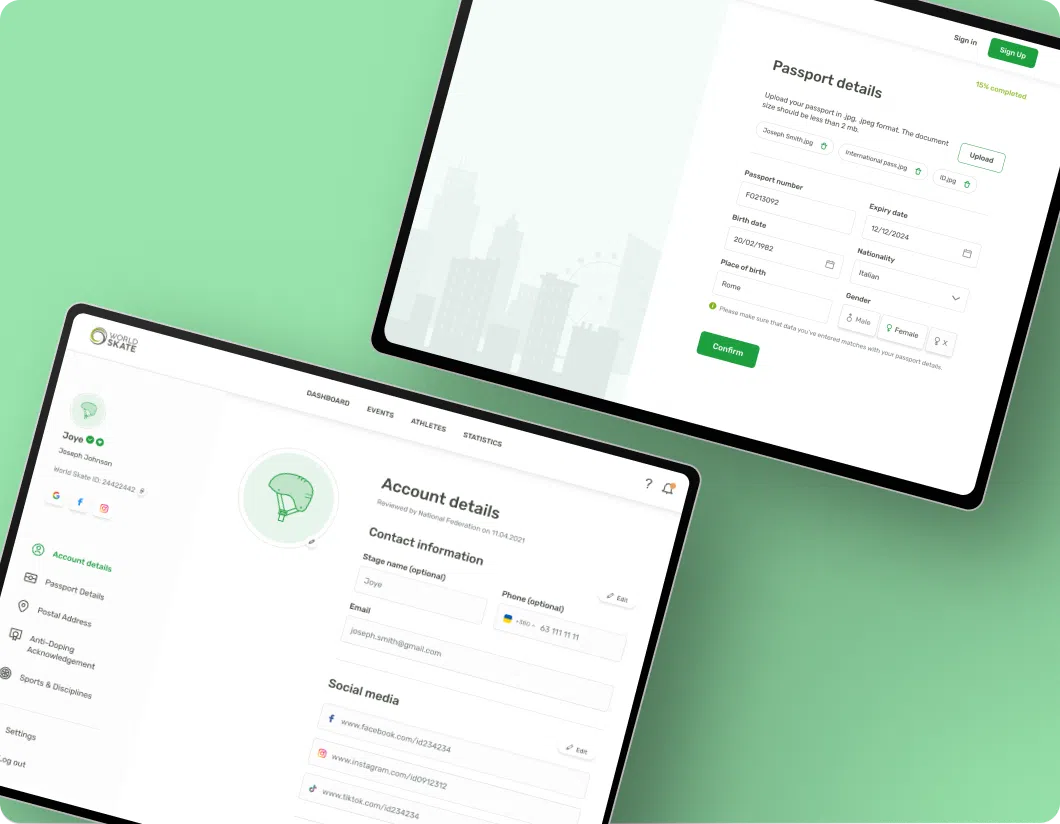 The project aims to reach several audiences and types of users at the same time
We had a creative challenge of finding a suitable visual direction, as well as fitting numerous variables for user registration and activity
Solutions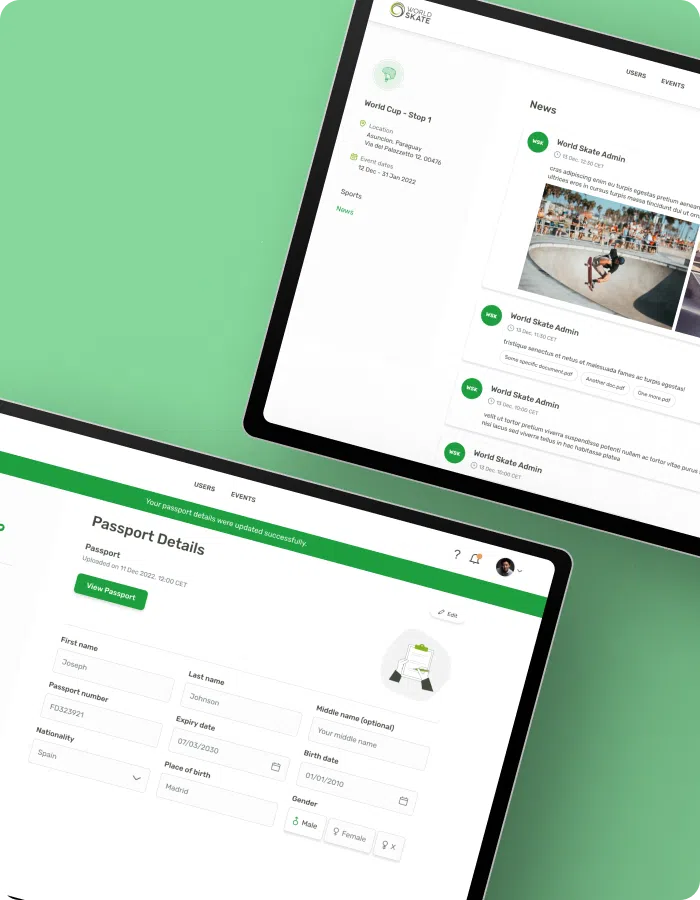 Focusing on perfecting the user flows, Enkonix accommodates the needs of the user for uploading and filling personal information without unnecessary fuss and movements. 
Our UX/UI team worked on creating robust, but neatly organized interfaces. 
Results
World Skate is the governing platform for skateboarding and roller sports, officially recognized by the International Olympic Committee. The system allows National Federations to register their Delegations to World Skate events with the username and password provided by World Skate. Any user of a platform can have access to information about upcoming events and any changes connected with them. Together with this, there is much information such as news articles, results, and ranking. The platform is adaptive and can be applied to any other sport.

Do you have a business plan or idea?
Let us know!