WikiTheorie. Online educational platform with driver education courses all over the Netherlands.
Its comprehensive learning environment increases students' chances for successfully passing exams.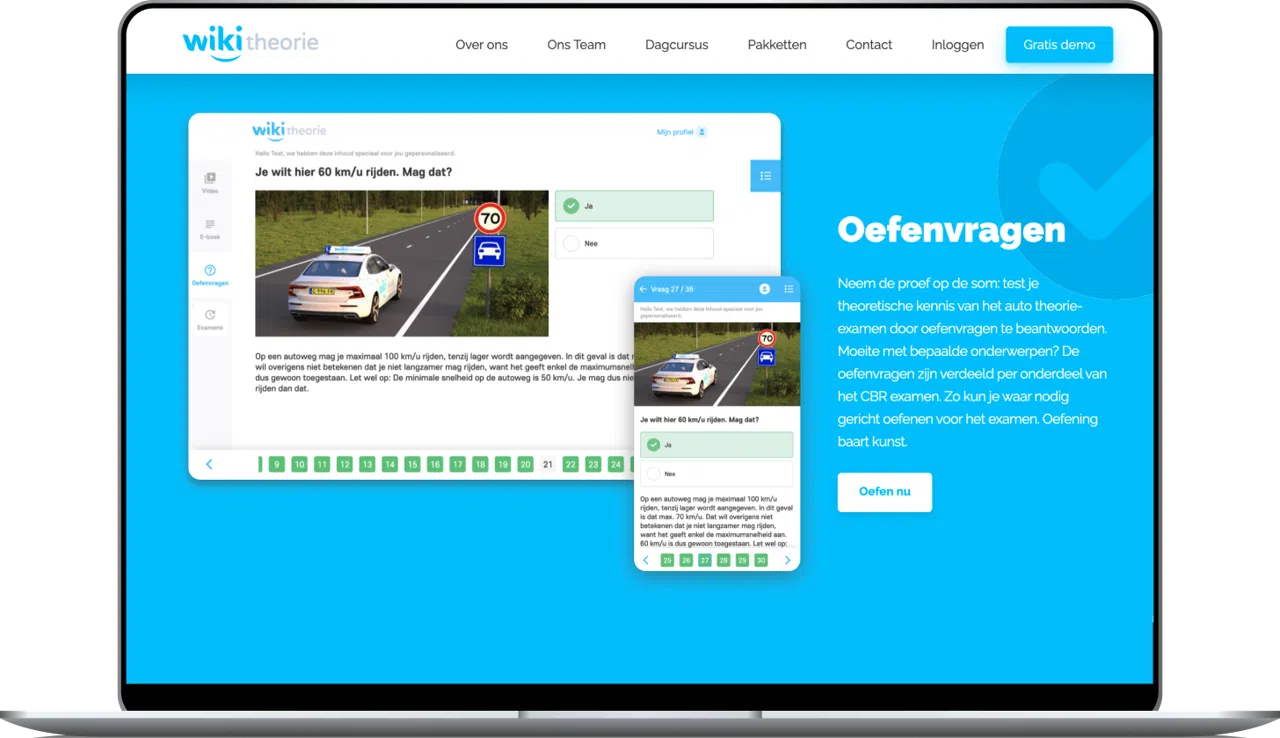 Technologies
Vue.js, Python, Django, PostgreSQL
Project duration
12 months
Project challenges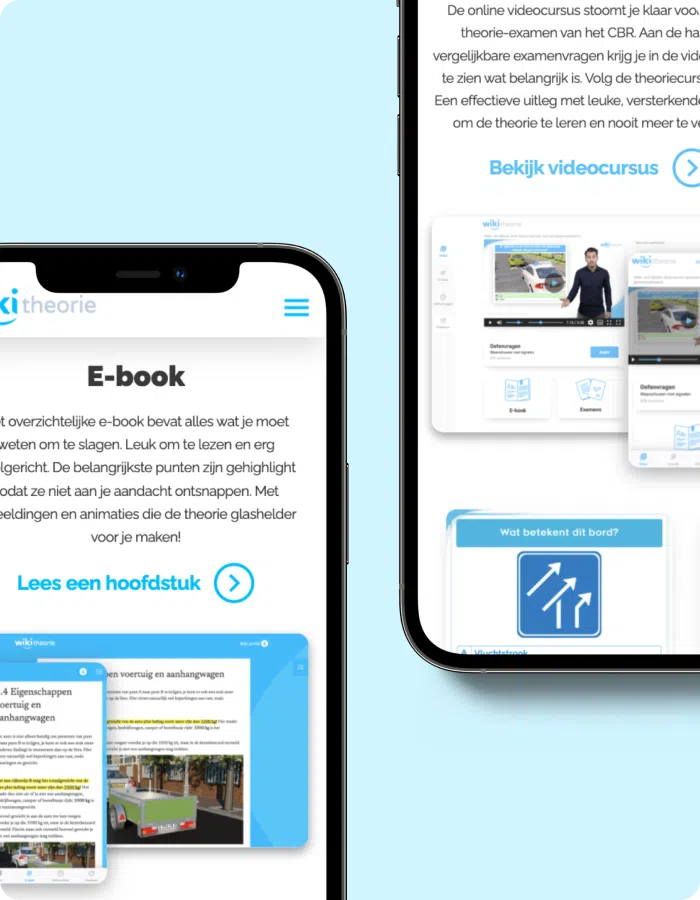 To build a high-performance and stable tool that would be able to withstand a large number of simultaneous sessions. 

The design needed to be easy-to-use, yet comprehensive. A custom admin panel was required, to allow mentors to easily upload course materials and track students' progress.

It was important to ensure copyright security for educational and visual materials.

Enkonix wanted to provide users with high-definition videos, even if they were using a poor Internet connection.
Solutions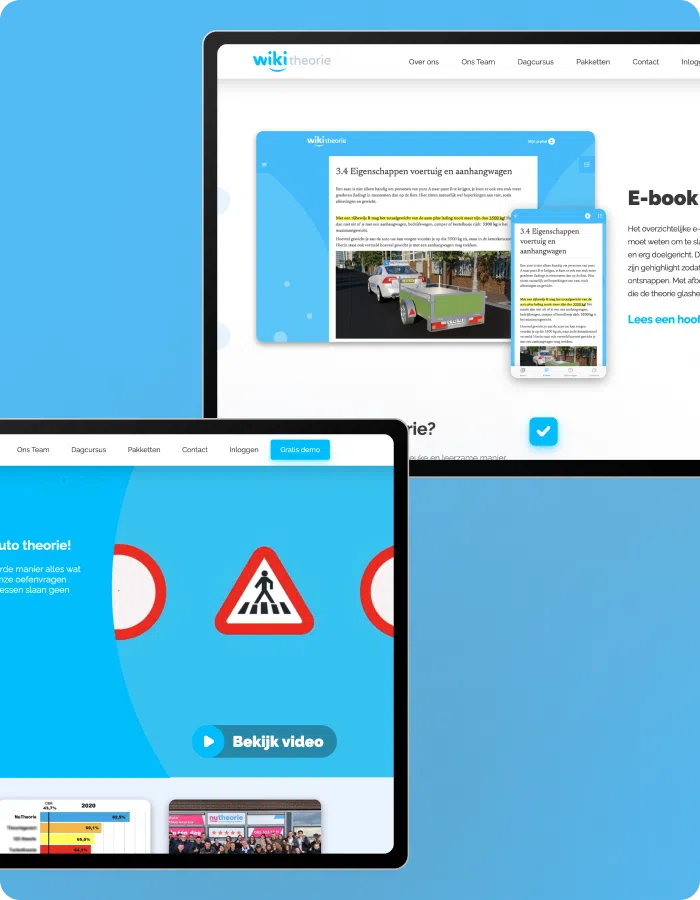 Enkonix developed a user-friendly design where all the information is divided into visual and text formats.  

Enkonix developers created a simulation of the CBR exam that allows students to build stress resilience.

Enkonix created a custom player with dedicated video CDN, which gives teachers analytics, prevents piracy and lets the users play videos in different resolutions.

To enable secure payment via the website, Enkonix integrated the Mollie payment processing system. 
Results
WikiTheorie is a modern platform for gaining theoretical driving education. Its website is easy to navigate and allows visitors to switch from e-book to video, choosing the most suitable option for them. 
An extensive set of tests, useful tips, and imitation of the CBR exam enable the learning process from any device and increase the chances of passing. 
The system runs smoothly, despite a high number of simultaneous visitors. 
The mentors gained the opportunity to track the progress of their students and identify the most problematic topics. 
Enkonix has designed and implemented a mechanism to secure all the visual data used in the course, preventing any attempt to copy material or record the video.
Do you have a business plan or idea?
Let us know!