Digital Fox Talent Network brings brands and content creators together
Digital Fox Talent Network is a base project for big,  fast-growing network with different independent industry-specific communities, meant to automate and facilitate the interaction process between content creators, talent managers, and world-class brands.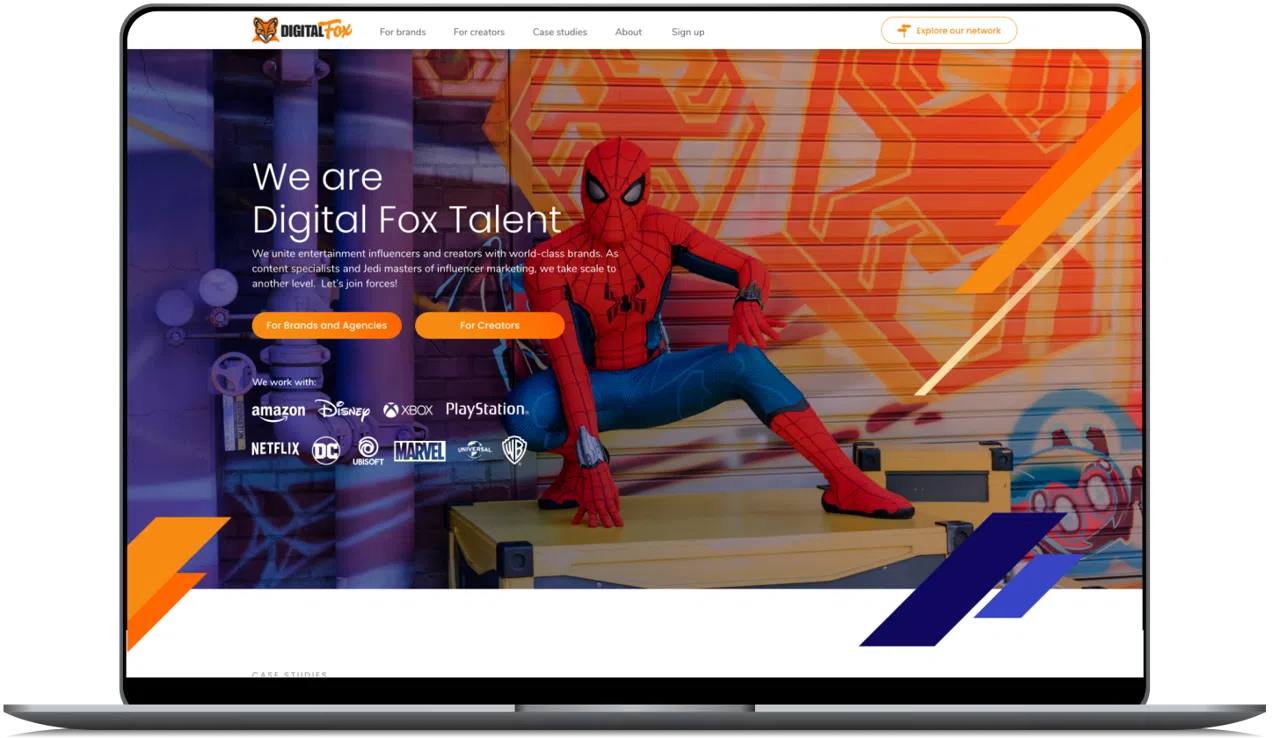 Technologies
Python, Django
Project challenges
Excessive manual operations in the interaction between the brand and the content creator

Lack of a unified database of creators, signed contracts, briefs sent by brands, etc.

Legacy  system and its operational structure had insufficient functionality, which led to a bad user experience
Solutions
During the first phase of the project Enkonix team created big IT universe for both, brands and creators. We created not just a website, but the basis for the company extension with a well-organized database. Every step from  both sides is automated and helps our client to save costs and perform operations faster

Enkonix developed an automated system for talent registration and onboarding and made the process of contract signing easier and faster by integrating with AdobeSign 

We envisioned building a user-friendly interface with dynamic elements to enhance the main goal of the project - to connect brands and creative influencers.

We created a custom analytics system specifically for customer requirements
Results
Digital Fox Talent Network has become a leader in connecting brands and influencers all around the world and works with top clients like Disney, Amazon, Netflix, YouTube, etc. Enkonix team developed a platform that connects brands and content creators by simplifying the interaction through the Digital Fox Talent Network, created a solid database, and provided automatization for manual operations. The project is ongoing but we created massive basics for future development.

Do you have a business plan or idea?
Let us know!