Aerolytix is a transparent, accurate, real-time cost management system for aviation.
Aerolytix helps to not only store the data, but to use it efficiently and make optimal management decisions. The platform collects, digitalises, standardises data from 3rd party sources and operators into one coherent system and leverages data to enable highly accurate decision-making.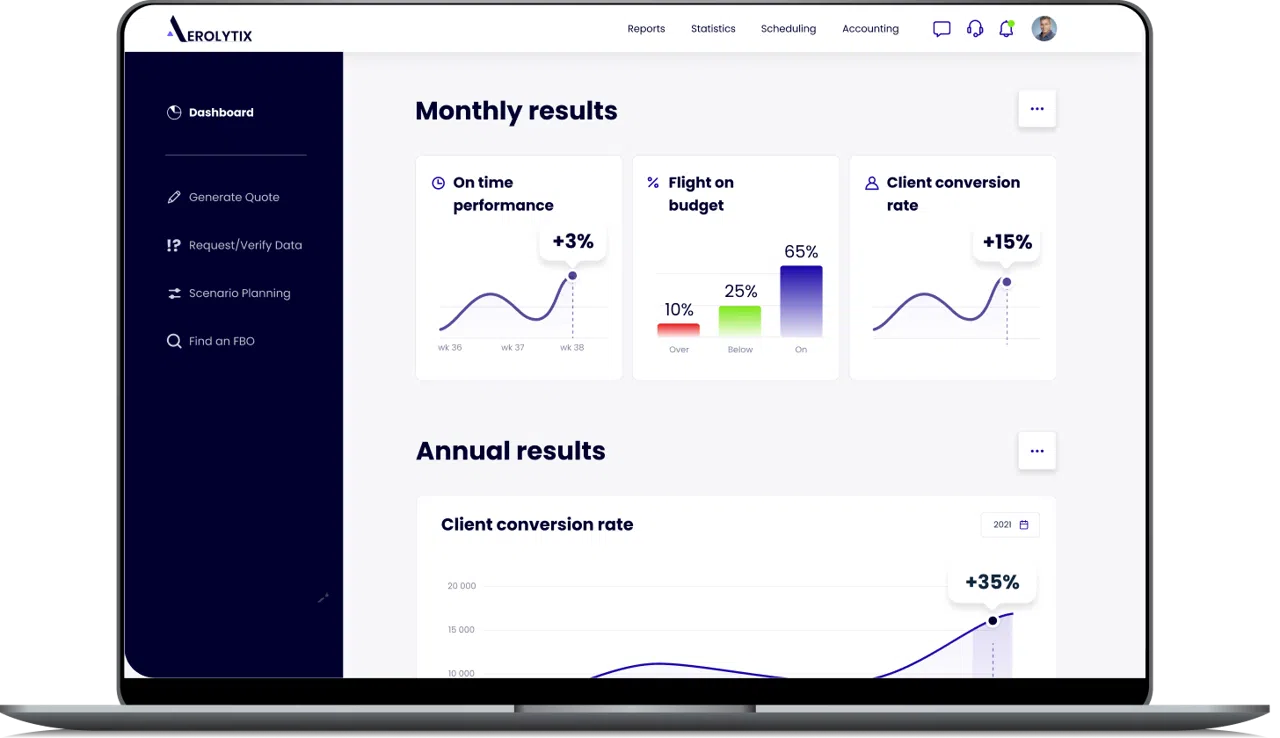 Technologies
Vue.js, Flutter, Python, Django
Project duration
12 months
Project challenges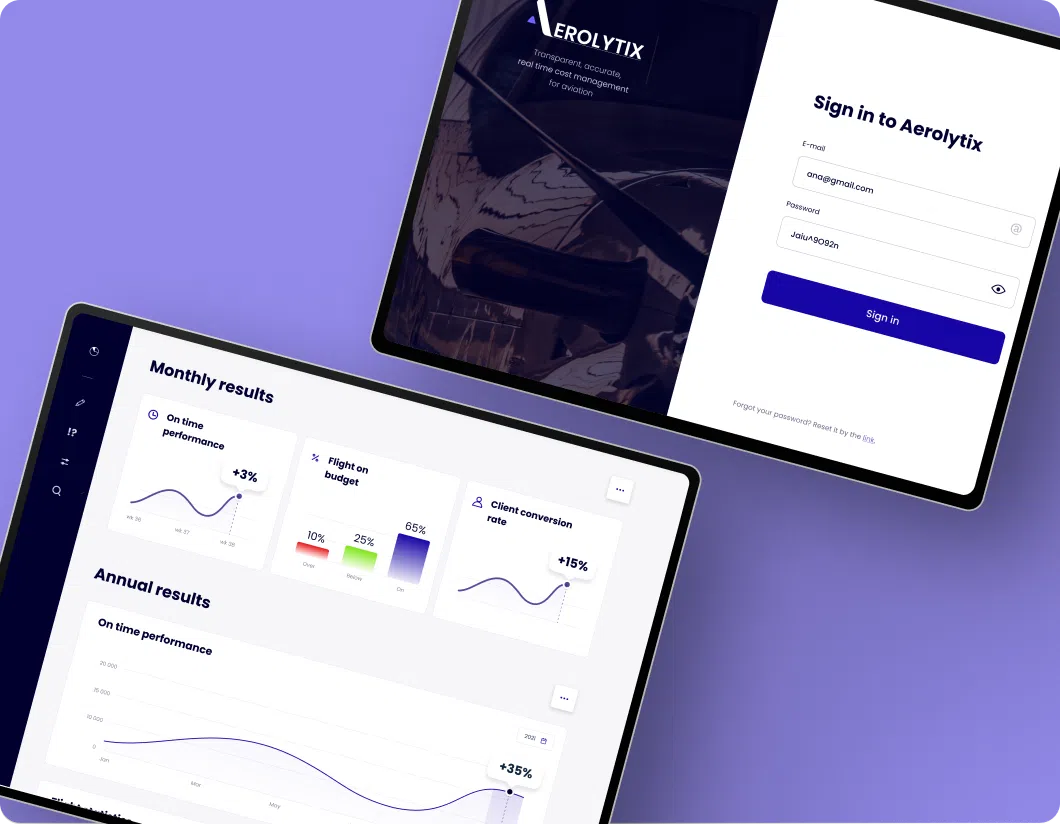 The specifics of the industry make the process of storage and updating of all data and indicators time consuming

All information was stored separately and in different formats

Unavailability of transparent cost prediction

The amount of indicators presented to the customers made the usage of the platform very complicated and confusing

Lack of digital system management
Solutions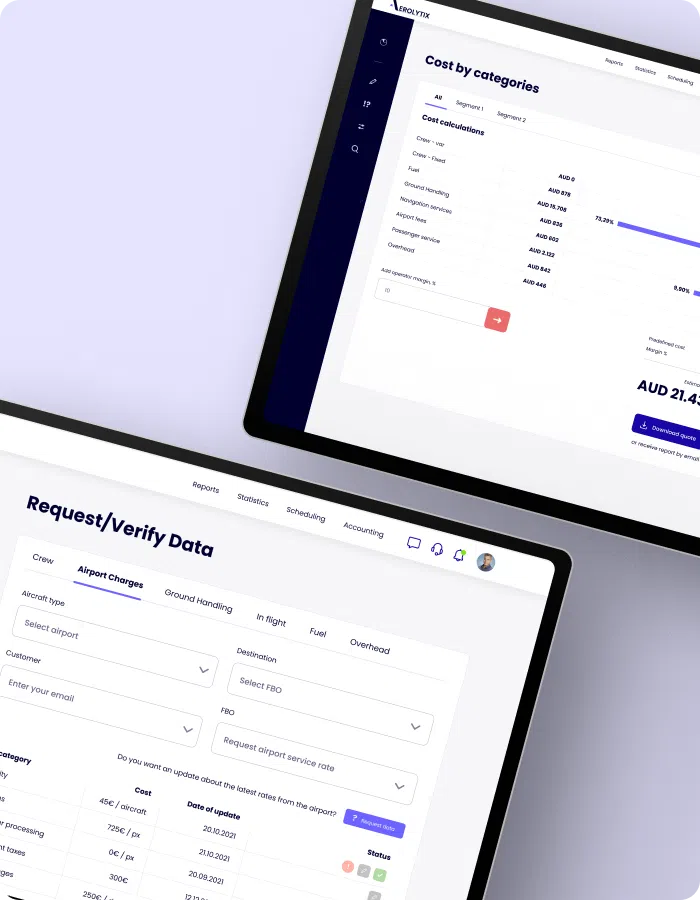 Enkonix envisioned building an easy-to use user interface that would allow importing data in multiple formats to suit all possible customers. 

We structured indicators and made them clearly-presented. The design of this project was focused on fitting multiple fields and attachment windows. 

Our team developed a unique automatic system that allows to gather all needed information in shorter timeframe and have centralized management system 

To make sure the platform has relevant information, the system contacts airport representatives regularly and renews the rates
Results
Aerolytix has became a game changer for general aviation with unique approach to solve the problem of accuracy of calculated amounts and prices and the speed of processing requests from the customers. Our team created user friendly design with helpful visual elements and understandable logic, which satisfies the needs of all types of users. Enkonix developed a platform that covers all specifics of the industry, including invoice and flight management, automatic request flow from the airports. Raw data processing and much more. Planning tool allows to calculate and predict best flight scenario by integrating schedule, booking system and rating. 
Do you have a business plan or idea?
Let us know!