Supplier Shield: communication between advisors and clients
Abilene Consulting Platform is aimed to automate and facilitate the communication and information processing between Abilene Advisors and their clients that wish to audit the suppliers providing software and other services.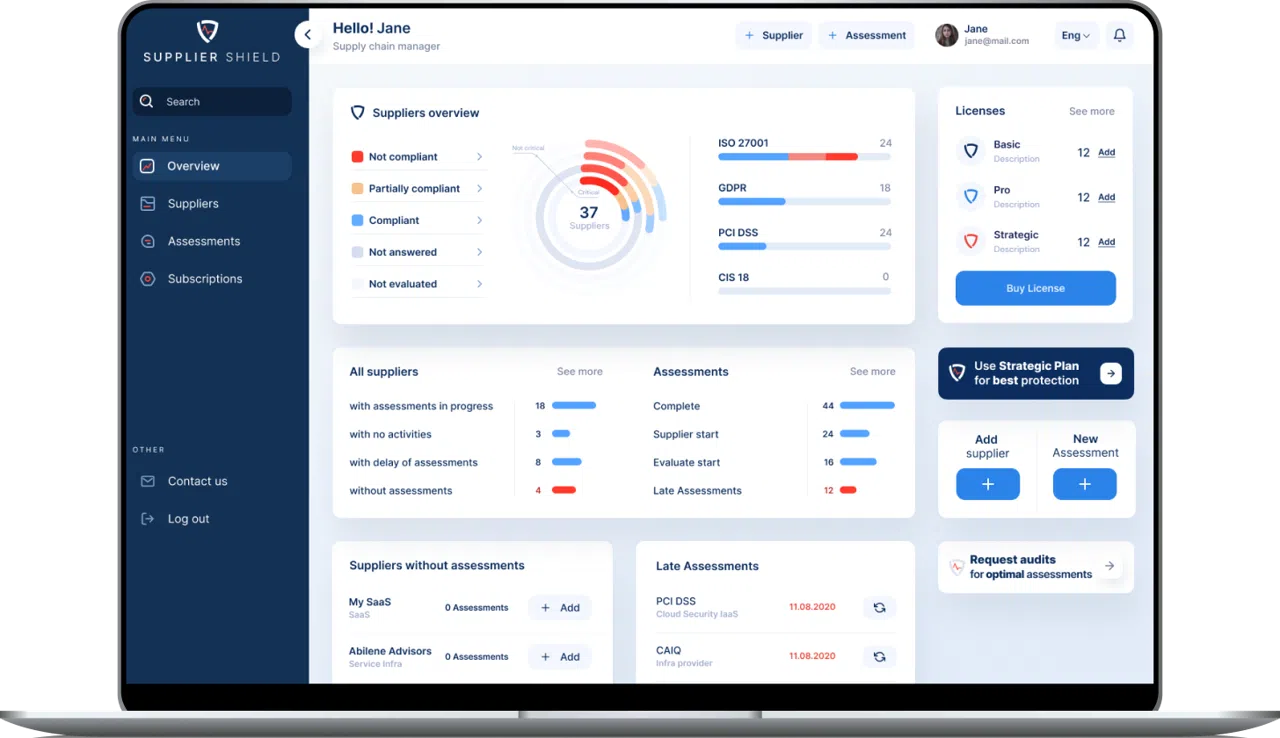 Technologies
Vue.js, Python, Django
Project duration
3 months
Project challenges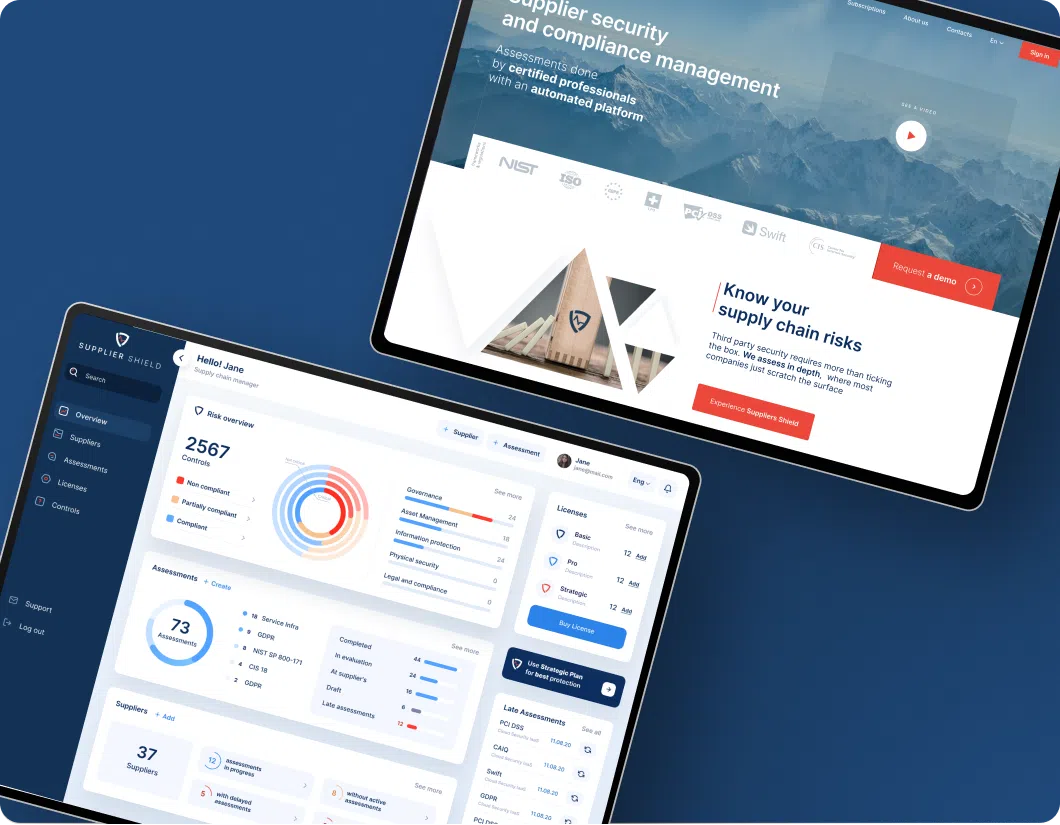 We had to develop a custom solution from scratch in 3 months.




In this project, we had to automate the manual interaction of evaluators of Abilene Advisors with clients and suppliers.
Solutions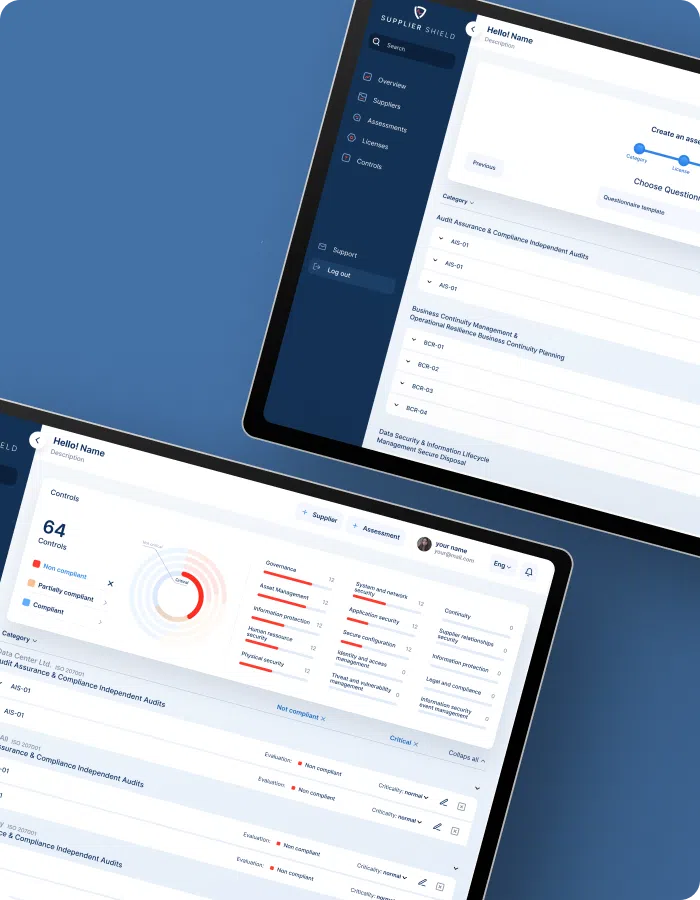 We've used new technologies in this project to improve the system management and configurability. Finally, it's done and the system is in production now, serving the business of our Client and providing a wide range of features to the end-users.




Manual interaction provides maximal flexibility, it's always a challenge to replace the manual interaction with the solution that uses strict processes and keeps the users happy. We did it and together with Abilene Advisors, we're happy with the results.
Results
The platform features Evaluator interface (evaluators are the employees of Abeline), Client interface with a dashboard, and the possibility to provide a list of suppliers, as well as choosing plans and Supplier access for filling out questionnaires provided by the evaluator.
Abilene is a consulting platform that supports, trains, coaches, and audits to deliver their best to match your GRC needs. From internal and certification audits to process improvement and ISO implementations it will help you to achieve your goals. It provides advisory and training services and performs audits and assessments in Information Security, Cyber Security, Business Continuity, Corporate Resilience, and Compliance with international regulations, standards, and best practices (GDPR, QHSE).
Do you have a business plan or idea?
Let us know!