Co-Founder, CEO
As one of Enkonix founders, Pavel is a result-driven CEO and a skilled project manager with extensive experience in guiding and leading projects to their greatest potential and maximizing organizational strengths.
Having successfully collaborated with clients across the world, Pavel holds an exceptional customer satisfaction record from the US and UK, Japanese, Australian, German, Swedish, Belgian, and Dutch customers. Alongside successful workforce coordination in projects of various industries and teams of different sizes, he possesses strong practical skills in business analysis and product design.
Being a product owner and stakeholder of StartMy, a business education platform based in the Netherlands, Pavel successfully leverages this valuable experience to constantly improve performance at Enkonix, which is reflected in the company's effective strategy and high-performance standards.
When Pavel is not in the office, he takes every chance to travel and gain new experiences, and of course, he always enjoys a great book.

Areas of expertise
Project Management
Product Development
Consulting
Market Strategy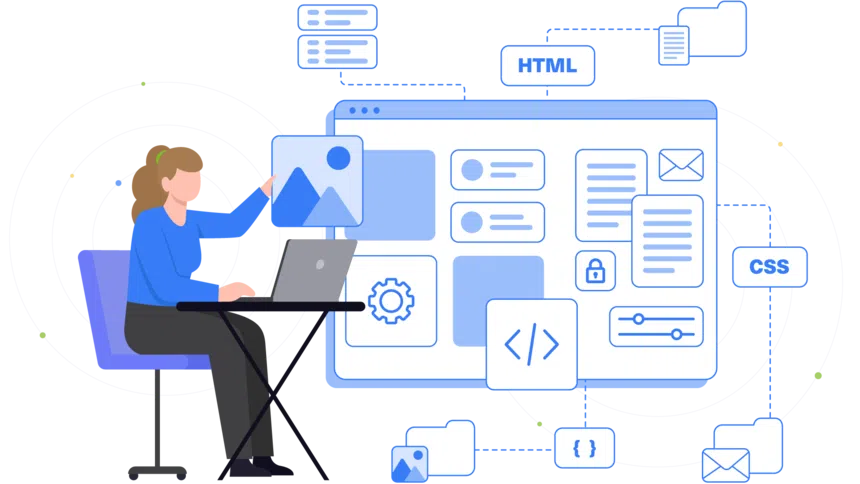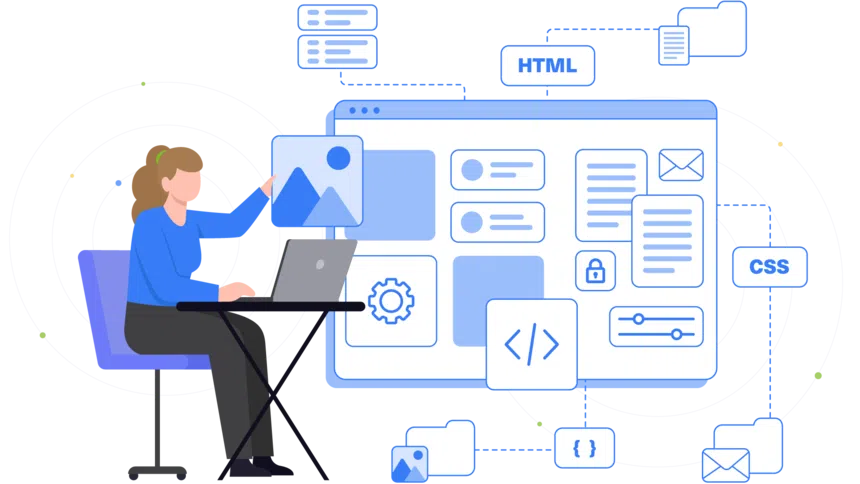 A Comprehensive Guide to Modern Web Development Stacks
To help build a functional web application, web development stacks offer a comprehensive collection of tools and technologies as the foundational platform. While there are a number of full-stack frameworks to choose from, the Django, Vue.js, Python framework is increasingly gaining traction for data-driven applications (such as Instagram) that rely on rapid prototyping and analytics.
The framework is also considered perfect for single-page applications since Vue handles Javascript, reducing the workload on developers. At Enkonix, we take pride in having helped multiple organizations develop complex web applications or help with expert consulting in their web development journey.

16 minutes
Keep reading
Pavel Gorbachenko
Co-Founder, CEO
More articles by Pavel
What is the Rapid Application Development Process?
Rapid Application Development, or RAD for short, is a methodology for fast application production using an iterative software development process. We've listed the pros and cons of the rapid application development methodology in this article.
#design
#product strategy
How a Proof of Concept (PoC) Aids Development
Bringing a new idea to the market can be full of risks. The significant issues may be that the concept doesn't work in practice, or the target audience doesn't want it. A Proof of Concept (POC) is a faster and less expensive solution to testing the feasibility of an idea.
#development
#project management
Agile or Traditional? Forming the Right Software Development Team Structure
One common factor identified as the cause of failure of several IT projects is an inefficient software development team structure. In this article, we delve into how an Agile team differs from a traditional structure, along with exploring common software development team roles and responsibilities.
#design
#development
#product strategy
Project Scope: What is it, and how is it defined?
The project scope provides the foundation for the planning process, defining the endpoints that show how to define if completion is successful while cognizant of interdependencies between processes and resourcing and any critical stages in the project's execution.
#design
#product strategy
How to Conduct a Feasibility Study
A feasibility study aims to identify both if the project can be a success and if the company developing the project can achieve this success. Typical processes following the principles of a SWOT analysis, looking at the strengths and weaknesses, the opportunities and threats.
#design
#product strategy
What is the Difference Between MVP vs POC vs Prototype and why does it matter?
Knowing the difference between MVP (minimum viable product), POC (proof of concept), and a prototype is important when you consider that many startups fail. Let us look at what the differences are between each, and when each might best be used.
How to Write Software Requirements Specification (SRS Document)
This article aims to demonstrate how to write a software requirements specification.The document sets out the purpose of the application and the features that it should include. The application will precisely do what the project owner wants it to do by meeting all the requirements.
#product strategy
#project management
The 5 Phases of the Project Management Life Cycle for Project Success
Working through the various stages of the project life cycle effectively leads to more likelihood of success with project delivery. The project life cycle can be defined as a framework of specific high-level stages that help bring about an idea into reality in an organized way.
Release Management: A Comprehensive Guide
Due to the complex and ongoing nature of releases in an SDLC, organizations must ensure they follow Release Management best practices. This article is an extensive guide to the release management process, its benefits, and process flow.
Do I Need a Project Discovery Phase?
Performed correctly, the discovery phase of a project encompasses critical tasks for the project's success, including requirements capture and verification, proof of concept, and feasibility study.
Everything You Need to Know About Legacy Code
One common mindset of developers is to treat every Legacy code as bad. However, in reality, no developer intends to develop an application based on codes that are complex to compile, debug or migrate to a new platform.
What are Functional and Non-Functional Requirements and How to Document These
Research shows that 68% of IT projects fail. One of the main reasons for this is the poor definition of requirements at the start. Understanding the difference between functional and non-functional requirements helps in avoiding this.
User Acceptance Criteria Explained
The acceptance criteria are essentially the tests that an application must pass to demonstrate that it has met all the user requirements. This article provides a view of the importance of acceptance criteria from the project management perspective.
Code Refactoring: Why, When, and How Explained
Refactoring is taking software code and making modifications to improve it without changing the code's functionality. If software refactoring is done correctly, the end-user will not notice that the code has changed other than seeing improvements in responsiveness.
#development
#product strategy
Technology Consulting for Startups: For Operational Efficiency and Growth
In today's world, it's almost a sin to try and operate a business without using technology. Let us learn what this means and how tech consulting can help startups convert their business ideas into operating models.
#product strategy
#project management
Fixed Price vs. Time and Material Contract: Which One to Choose?
The two mainstream software development pricing models are - Fixed Price and Time & Material contracts. These two models involve making different assumptions regarding the project and taking different approaches to the software development process.
Pick category to explore more
#company news
#design
#development
#product strategy
#project management