PropertyReviewed: first online review platform for the real estate industry
Property Reviewed is a platform created specifically for the needs of property owners and tenants in Australia. It provides verified reviews and rates about Australian real estate, which are important for property seekers. The solution allows interaction with tenants, review of analytics, and getting tips on how to boost profits for property owners.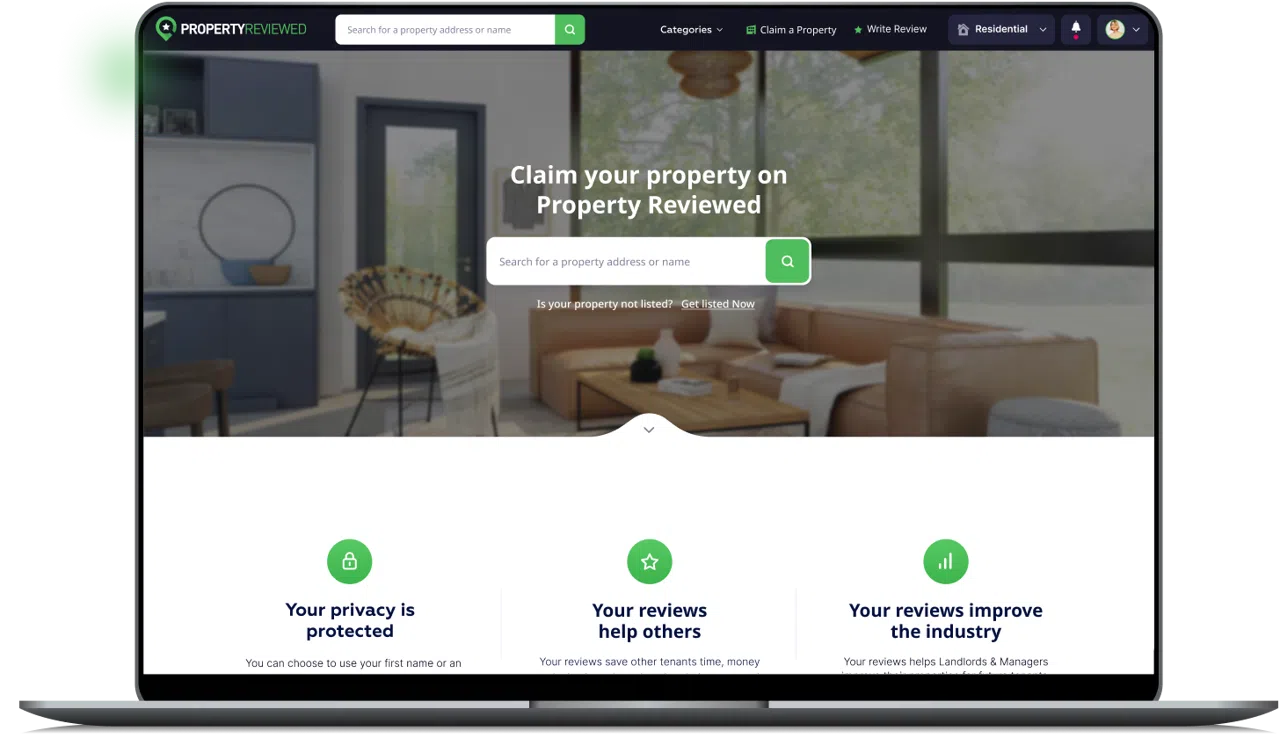 Technologies
Vue.js, Python, Django, PostgreSQL
Project duration
12 months
Project challenges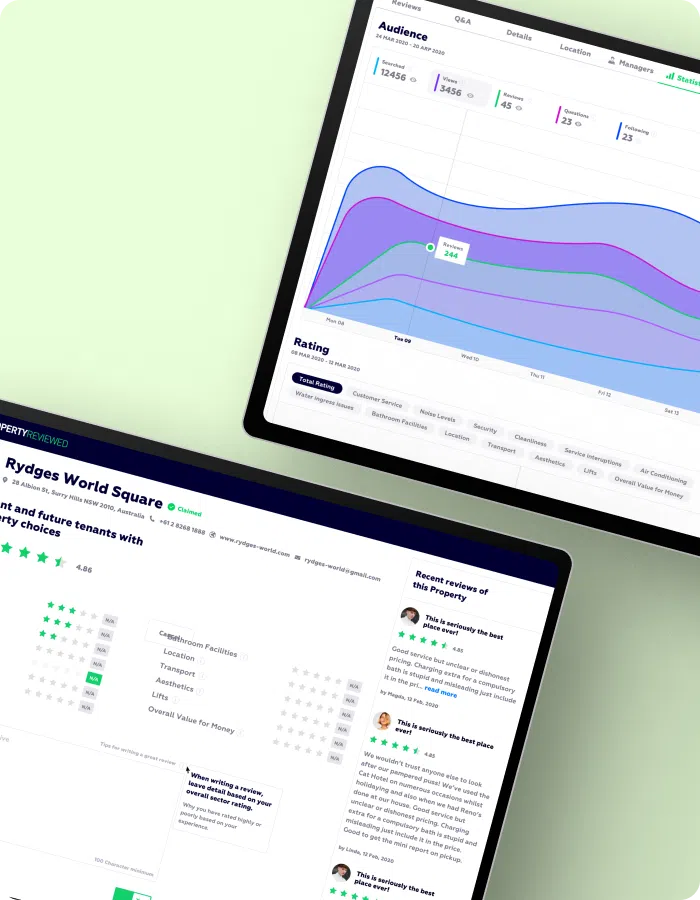 We had to create a user-friendly website which would be suitable for the needs of tenants and property owners

We needed to make sure that all reviews were verified

It was important to create different subscription plans, beneficial for all users

We wanted to provide clients with accurate statistics and analytics about their leasing property
Solutions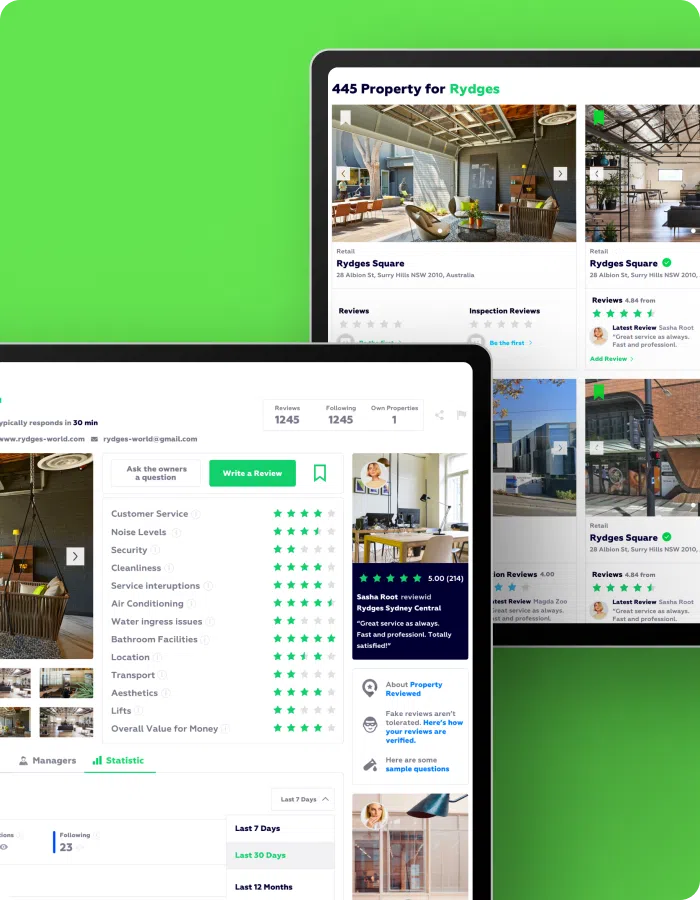 Our team created a comprehensive design that allows sorting according to specific enquiries (by different types of property: office, retail, industrial)

Property owners can upload their own photos and those from Google Street View

In order to provide verified feedback users need to register before leaving the review, which allows other tenants to make an informed choice

We integrated Stripe Billing API that allows fully customized subscriptions
Results
A potential tenant or buyer has access to verified information to make a reasonable investment decision. Our solution lets tenants share their property feedback (information about cleanliness, building maintenance, infrastructure and neighborhood).
Property owners can add a unit of real estate, claim property already created, see statistics on the visiting page, and change photos of their property. In addition, they can engage with the tenants (receive alerts, respond to reviews, and answer questions).
Property Reviewed provides brand exposure (increased brand visibility with a claimed page), and helps create a trusted reputation. 
Do you have a business plan or idea?
Let us know!