AtoZ Markets: everything about ICOs and cryptocurrency
AtoZ, a well-established website specializing in trading and financial news, was challenged with sudden stability and performance issues because of the fast-growing volume of content and number of visitors.

Planning to extend their content focus to ICO and Cryptocurrency and enhance the website with additional functionality, the founders hired Enkonix to go through rebranding and build a new custom portal that would fully meet their requirements and new business needs.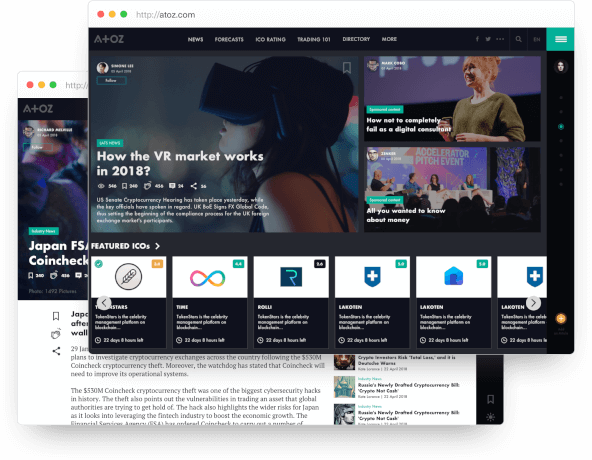 Technologies
Vue.js, Python, Django, PostgreSQL
Project duration
4 months
Project challenges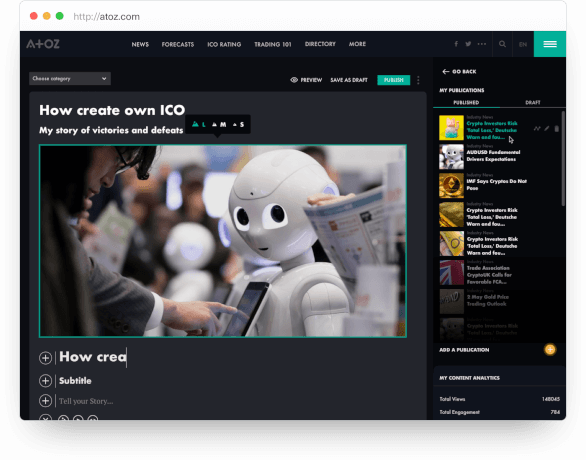 Enkonix had to

rebuild the portal from scratch and migrate the content

from a WordPress website in short terms without causing any inconvenience to the existing users and without organic traffic losses.

The new platform required

high stability and fast page load time

even with significantly growing number of visitors.

UX design of the new platform had to

retain some elements and structure of the previous version

to stay familiar for the existing users, but at the same time

bring in more content and functionality

.

The platform had a

complex content structure

: many user roles and various types of content.
Solutions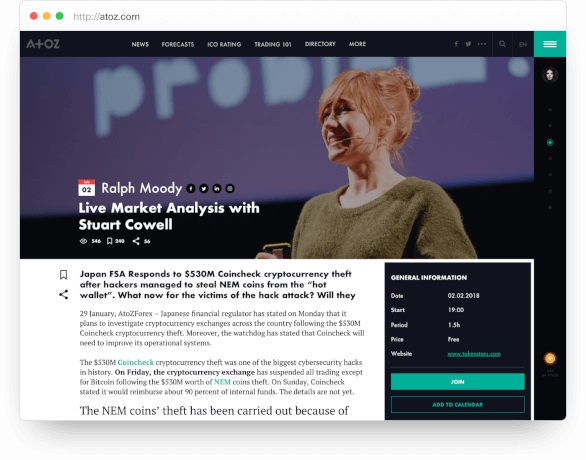 Our team migrated the content from the old to the new database with a modern structure (15 000 articles). To prevent organic traffic loss after migration, we have

reused the old urls with the new domain name

and

created redirect 301

to the equivalent pages on the new portal.

To optimize page load speed and facilitate indexing of the new pages we have

built the front-end part of the portal with Vue.js using Server-Side Rendering

.

From the UX perspective, we have kept the old website structure,

but have added ICO-related sections and new features

to modernize the user experience. When logged in,

users can customize the portal home page

, select the news categories they want to see and switch off the categories they are not interested in.

The new portal allows users to

contribute to the knowledge base

and create their own articles.

We have created a

custom admin panel

with a content management system to manage all types of users, add and edit various types of content and moderate new content submitted by users.
Results
Enkonix has migrated all the AtoZ data from an old Wordpress website to the new portal including:
Responsive web app for guests and users.

Custom admin panel with CMS functionality.
The portal was integrated with CoinPayments to accept payments in Ethereum.
Do you have a business plan or idea?
Let us know!